Throwback to my artist album on Silver Planet – 'No Surrender' turned 10 years old on 20th October 2019! 
It took the best part of four years to finish the album (with lots of stop and starts), but it was all worth it to read fab feedback from Nick Warren and Hybrid, and 4/5 in DMC Update 
🙂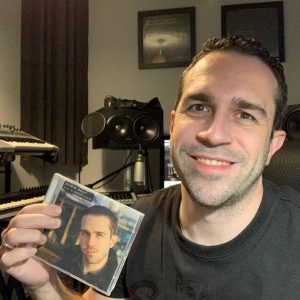 The album included my old singles 'Dub Sonar' and 'Atmospheric Graffiti', my newer singles, 'Ik Ben Terug', (a techno track, the title of which is Dutch for 'I'm back') and 'Endgame' (with a remix from Tyrrell – supported by a certain Mr Zabiela!). 'Stronghold' was a rave-laced breakbeat track, and 'No Surrender' was a big-beat rocky track featuring my electric guitar – still getting regular TV and film inclusion over in Poland (thanks PRS). 'Depth Charge' was trip-hop, with more guitars again.
Nick Warren feedback (2009): "Thanks for the tracks – wicked. I like them all"
Hybrid feedback (2009): "Proper groove on Ik Ben Terug, very nice indeed! Wicked. Stronghold is a monster, acid techno breakfast!"
Ten years later, I'm back writing music again and I've just set up my own record label. Can't wait to get more music out there! Thanks everyone.